Delicious pro-carbon calories for Minnesota politicians could be yours: FREE FOOD from North Dakota coal flacks March 4th
The "Coalition for a Secure Energy Future", a front group for North Dakota government sponsored coal interests, is peddling free food to Minnesota politicians, so if you are feeling hungry on March 4th just head down to McGovern's Pub on West 7th and pretend to sell out your constituents!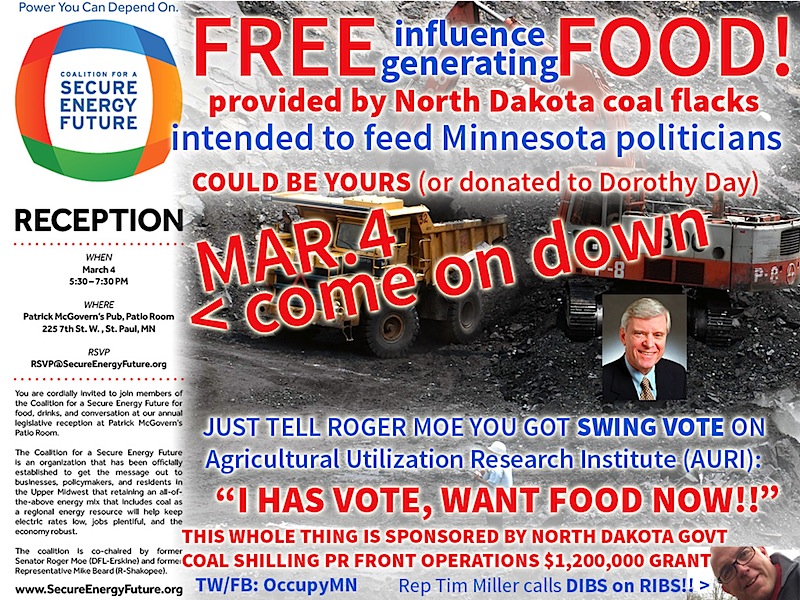 Feel free to pass along this image wherever you like, originally from facebook.com/occupymn. If you want to do something socially useful with the dirty coal food, just bring it up the street to Dorothy Day.
Plenty more info is available here: Bluestem Prairie: Will scheduling woes keep lawmakers away from Coalition for a Secure Energy Future's free food?
I am compiling a bunch more information about the players in this network on LittleSis.org, hoping to get that done pretty soon. For network info see: Horse hockey: who's pushing the puck for new Coalition for a Secure Energy Future TV ad?
Commenting on this Story is closed.